HOME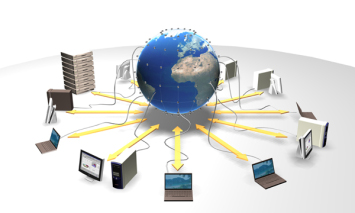 CODES (Computing on Demand for Electromagnetic Software and applications) is a research project having the objective to create a new software platform product able to boost the quality and performance of the existing electromagnetic design tools.


Electromagnetic software plays a key role in the design and manufacturing of innovative electronic sub-systems (wireless components, micro sensors, smart antennas, high-frequency active and passive devices, MEMS) and in the next future the marketing success of the products of the organizations involved in the electromagnetic area will be strongly dependent from the computational speed of their software. Higher and higher performances will be, in fact, required to face increasing sub-system complexity and reduce design time.
In the past, parallel mainframes were used to improve performance, but the high costs due to new hardware and software modifications limited its usage to very narrow applications. Today, GRID computational technology offers a robust and seamless environment to achieve high speed performance and, in this frame, the CODES project will provider a GRID solution, able to exploit at best the latest Information Technology developments applied to the electromagnetic design.


CODES Mission: apply Grid and Web technologies to face emerging demand for High Performance Computing in Electromagnetic Software and Applications.


Latest News


No News are currently available